Why purchase your New or Certified Pre-Owned Subaru from Williams AutoWorld? Read on to find out!
Top Ten reasons to buy and service your new vehicle with Williams AutoWorld: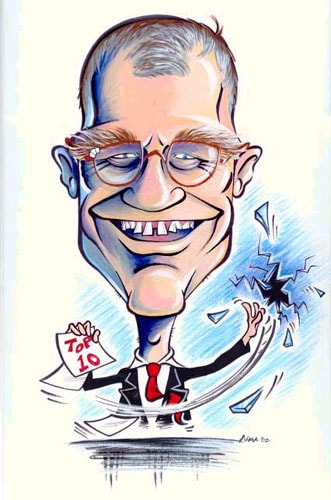 10. Subaru is what we do best. This means that anyone you speak with at Williams AutoWorld is a Subaru Specialist! We are minutes from both downtown Lansing and the Michigan State University campus. Stop in to view our inventory of new and pre-owned vehicles any time of day or night on our clean, lighted lot.
9. We are a Family Owned & Operated dealership that has been owned by the Williams Family since 1971. At least one member of the Williams family is on site at all times. Why is that important to you?...It means a no-pressure atmosphere where you are encouraged to ask questions and can expect to receive honest, straight-forward answers.
8. Experience. We have been serving this community since 1971. Our Sales Staff has several members with more than 15 years experience here at Williams. Many of our Service technicians have been here for 20 years or more.
7. We will deliver your new or pre-owned vehicle to your home or office. We prefer to have you into our showroom to show it off, but if that isn't convenient for you, we will bring the car and paperwork to your door. With our exclusive "Delivery Service", you will never have to step foot in the dealership if you don't want to. We can even put your new purchase on a truck and ship it across the Country if you need us to.
6. Price. We may not be the biggest volume Subaru  dealer in Michigan, but we are the most competitive and fair. The only deal we can't beat is the deal we don't see. Shop us last...bring us your best deal and see how we do.
5. Customer Satisfaction. Our Customer Satisfaction Index scores are consistently higher than our competition...for both sales and service! That is a big reason why our greatest source of business is from repeat and referral clients. Our clients love us! Whether you are buying a new or pre-owned vehicle, having your car serviced or just stopping in to buy parts, you can be sure that you will be treated right.
4. We don't play games! At Williams AutoWorld, we don't tack on phony charges. At Williams, the price we quote is the price you are getting. You will never have to ask us to remove charges for things like "undercoating" or "VIN etching".
See what people are saying about doing business with us
Click Here
3. Courtesy. Our sales staff is made up of professionals with an average tenure of 14 years. That is one more reason our customers are confident that when they refer their friends & family, they'll be treated right.

2. Williams AutoWorld is a responsible member of the Mid-Michigan community. When you do business with us, it allows us to sponsor and support local charities
like the Mid-Michigan Chapter of the American Red Cross, Capital Area Humane Society, Junior Achievement, the American Cancer Society and more.

1. Benefits. Our commitment to your satisfaction does not end when you drive off in your new (or new to you) vehicle. We offer our customers amenities such as Free loaner vehicles, Free Shuttle Service, early morning and evening service appointments, complimentary Wi-Fi and refreshments in all customer lounge areas, and most importantly, honest, hard working employees to handle all of your vehicle needs.


Need more convincing? Stop in and see us; let us show you that there truly is a difference at Williams AutoWorld. Click Here to see our Full line up of new and used cars.